Search Results for: spotted lanternfly
Blueberries:           
Aphids: In most cases, aphid colonies have already been treated. Growers have used various products with varying results. [Read more…]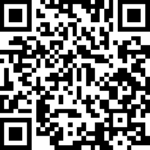 Go to:  https://go.rutgers.edu/unlavof5 or use the QR code for details and registration.
This annual event is brought to you by Rutgers Cooperative Extension of Middlesex, Monmouth, Mercer, Burlington, Ocean & Somerset Counties.
Seminar topics will benefit those who work in grounds maintenance including school board members, maintenance supervisors, employees of highways, parks, cemeteries, industrial grounds, lawn & home ground services, garden center and nurserymen operators.
2:05–2:35pm Pesticide Safety & IPM Program Update
2:40–3:10pm Weed Management Updates for Landscape Turf
3:15–3:45pm Using Growing Degree Day Models as Part of Your IPM Program
3:50–4:20pm Effects of Climate on Soil Nutrients, pH, & Organic Matter
4:25–4:55pm Spotted Lanternfly Monitoring & Control
5:00–5:30pm Sustainable Landscape Plants for Your IPM Program
5:30pm Closing Remarks
Pesticide Recertification Credits Available

CATEGORY
#Units
Core (Basic Safety and Handling)
1
1A (Agricultural Plant)
3
3A (Ornamentals)
1
3B (Turf)
2
6B (Right-A-Way)
2
8C (Campground)
2
9 (Regulatory)
1
PP2 (Private Applicator Category)
3
GRAPE EXPECTATION – 2021
New Jersey Wine Grape Symposium
March 6 (Saturday) 9 AM – 12 PM
Please note that, there is a two step process to register for the pesticide recertification credits. Please see below the links and instructions. If you have already completed the STEP 1 (registering for the educational sessions), you may skip that step and go the STEP 2. Program agenda is below the registration information. Pesticide credits approved are: 1A (4); PP2 (4); 3A(1); 6B(1); 8C(1); 10(3). [Read more…]
Virtual Statewide Commercial Tree Fruit Growers Twilight Meeting IV
Harvest Season Update
Wednesday September 23, 2020
Online 6:00 PM – 7:30 PM
Statewide Tree Fruit Twilight Meeting IVClick here to register for the twilight meeting.
Password: fallfruit
NJDEP PESTICIDE RECERTIFICATION CREDITS ARE ANTICIPATED
If you wish to receive pesticide credits for this meeting, DEP regulations require you to upload a copy of a government issued photo ID and a copy of your pesticide applicator license prior to the meeting.
Click here to upload a government issued photo ID and pesticide license
Upload directions: If you click on the photo ID upload link using a smart phone/tablet you will have the option of simply taking a photo of your ID and uploading it directly into the system.  If you are using a computer you will need to scan or take a photo of your photo ID and upload the file using the directions at the upload link. If you need assistance uploading your documentation contact; Kimberley Crommelin kfrey@co.hunterdon.nj or Megan Muehlbauer muehlbauer@njaes.rutgers.edu to assist you in verifying your identity for NJDEP recertification credit purposes.
Please note: The files are uploaded into a secure Rutgers University digital folder that no one other than the session hosts (Megan Muehlbauer and Kimberley Crommelin) can view or access.
To Enter the Meeting: Click the link in the registration confirmation E-mail and select "join by browser-New" BE SURE TO KEEP VIDEO ON IF YOU WISH TO OBTAIN PESTICIDE CREDITS.
If you do not wish to receive pesticide credits, and would like to call into the meeting, dial USA Toll: +1-650-429-3300 Access code: 120 185 4274
PLEASE BE IN THE MEETING BY 6 PM AS IT WILL BEGIN PROMPTLY AT 6 PM!
Thank you very much for your willingness to cooperate!
Program
Hosted by: Megan Muehlbauer PhD. County Agent III Rutgers New Jersey Agricultural Experiment Station (NJAES) Cooperative Extension of Hunterdon County
Hemant Gohil PhD. County Agent III Rutgers (NJAES) Cooperative Extension of Gloucester County
6:00 PM – 6:20 PM Peach Tree Borer and Spotted Lanternfly Management
Anne Nielsen, PhD. Extension Specialist, Fruit Entomology, Rutgers University
Dean Polk, Fruit IPM Agent Rutgers NJAES
6:20 PM – 6:40 PM Herbicide Decisions for Fall Weed Management
Thierry Besancon, PhD. Extension Specialist, Weed Science, Rutgers NJAES
6:40 PM – 7:00 PM Peach Leaf Curl and Apple Scab Management in High Inoculum Orchards.
Norm Lalancette PhD, Extension Specialist Tree Fruit Pathology, Rutgers NJAES
7:00 PM – 7:30 PM New Jersey Pesticide Regulation and Safety Update
Patricia Hastings, Pesticide Safety Education Program Coordinator, Rutgers NJAES
Peach:
Peachtree Borers: The peachtree borer flight has peaked and most of the eggs have been laid and larvae emerged. [Read more…]
By Katarzyna Madalinska, Megan Muehlbauer, George Hamilton, and Anne L. Nielsen
Spotted lanternfly was first found in northern NJ in 2018. Since then, populations are rapidly increasing and will substantially surpass those seen in 2019. Management of this pest is critical as we are still in the exponential growth phase of the population. There has been a 1300% increase in nymphs reported this year, which will most likely reflect higher numbers of adult SLF from previous years. This means that pressure from SLF adults will be felt more intensely by more vineyards this year.
The predominant life stage of the spotted lanternfly (SLF) seen across New Jersey during this time of year is the adult stage. That does not mean you will not see juveniles as well, which can appear black with white spots or their last juvenile stage which are red with black and white spots. The adult stage will be present until first frost.
Our current understanding of SLF adult behavior may aid in targeting management in vineyards. Right now, adult SLF are congregating in large numbers on hardwood trees along hedgerows or in bordering woods. It can be useful to identify one or a few spots around your vineyard where large numbers of SLF are feeding. One option for action at this time could be to target these trees with a backpack sprayer
using an insecticide labeled for SLF control as well as labeled for the tree species being treated. This is expected to decrease populations in general before they start reproducing but MAY not result in a decrease of pressure within the vineyard. While adults may be observed in the vineyard, right now SLF movement into the vineyard is minimal and is expected to dramatically increase in September and October. During the period of predicted peak SLF feeding within vineyards (September and October), the vines are storing carbohydrates for winter and excessive feeding by SLF can decrease winter hardiness by 1.5oC.
Movement into the vineyard will occur across several weeks and a strong edge effect will occur. However, SLF do not discriminate between vines that have been harvested or not. The treatment threshold used in South Korea is 10 SLF per vine, however, a more conservative threshold may be warranted to reduce populations and injury to the vines. If you can identify the more vulnerable parts of your vineyard you can target your insecticide application in those areas. The key is the application of an insecticide with long residual activity. There are several effective options for insecticide application (see Table 1).
Insecticides and their application rates are broken down in the table below. Be mindful of allowable uses and PHI when choosing an insecticide. After harvest there is more flexibility in insecticides available for application. We recommend the use of insecticides with a longer residual activity such as Bridgade post-harvest.
Table 1. Effectiveness of Insecticides Against Spotted Lanternfly Adults. SLF activity derived from PSU extension and Leach et al. Crop Protection 2019 v. 24 DOI:10.1016/j.cropro.2019.05.027
Trade name
Rate per acre
Total Use
Systemic, Contact, Ingestion
PHI (days)
REI (hrs)
Days of activity
Labeled for SLF?
SLF activity
Malathion 8F
1.88 pt
1.88 pt
C, I
3
36
3-7
Yes, 2(ee)
Excellent
Baythroid XL
2.4-3.2 oz
12.8
C, I
3
12
No
Good
Scorpion 35SL
5 fl oz (foliar)
20.9 oz
S, C, I
1
12
<14
Yes, 2(ee)
Exc.
Brigade 10WSB
8-16 oz.
16 oz
C, I
30
12
21
Yes, 2(ee)
Exc.
Mustang Maxx 0.8EC
4 fl. oz.
24 oz
C, I
1
12
<7
Yes, 2(ee)
Good
Actara 25WDG
3.5 oz
7 oz.
S, C, I
5
12
<21
Yes, 2(ee)
Exc.
Assail 30SG
5.2 oz
2/yr
S, C, I
3
48
0
Yes, 2(ee) on nymphs only
Good
Carbaryl 4L
2 qt
10 qt
C, I
7
12
<14
No
Exc.
Avaunt 30DG
6 oz
2/yr
C, I
7
12
0
Yes, 2(ee)
Fair
Admire Pro
1.4 fl oz
2.8 oz
C, I
0
12
<7
No
Good
Belay
4-6 oz (foliar)
1/yr
S, C, I
0/30
12
No
Good/Excellent
Prepared by PennState  with modifications by Anne Nielsen
There are several reasons to manage adult SLF in September and October during peak movement.
Adults feed on the canes, cordon, and trunk of grape vines. Excessive feeding has been shown to lower winter hardiness by >1.5°C.
SLF females lay egg masses in October. Killing females prior to egg laying will decrease population growth the following year.
In October, female SLF prefer to lay egg masses on a relatively smooth surface that is positioned horizontally.  Within a vineyard, egg masses may be laid on posts, farm equipment, and the grape vines themselves. When looking for egg masses on your vines, be sure to examine any layers of peeling bark on the trunk or canes. However, if many egg masses are present in your vineyard, there are substantially more in any bordering wooded areas. Currently, we feel that management against the nymphs in the spring is more effective than targeting egg masses with an insecticide.