Archives for March 2018
Dormant season oil sprays
Dormant season copper sprays
Dormant season urea sprays
Weed Control Update It feels like winter is hanging on and it looks a bit more Siberia-like than it did at this time in 2017. I'm writing this while watching the telecast of the Arnold Palmer Invitational in sunny Florida (where the greens are rolling PURE) and another snowstorm is taking aim at the Northeast. […]

South Jersey Tree Fruit Twilight Meeting – I
5 – 7:30 pm, April 4
@ Gloucester County Extension Office, 1200 N. Delsea Drive, Bldg. # A, Clayton, NJ 08312
Detailed program flyer available at:  South Jersey Tree Fruit Twilight – I
Pesticide re-certification credits – CORE (2), 1A (4), PP2 (4) and 10 (4)
Light fare will be provided. Please call Joan Medany jmedany@co.gloucester.nj.us or call 856-307-6450 ex.1 if you are planning to attend.
For any question contact Hemant Gohil (Program Organizer) at 856-307-6450 Ext 1 prior to the meeting.
Do you grow specialty crops and use organic practices?  Meredith Melendez, who is an Agricultural Agent at Rutgers Cooperative Extension of Mercer County and Thierry Besancon, Weed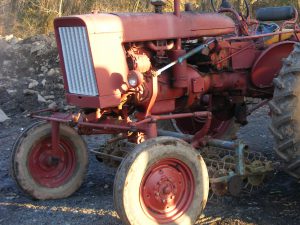 Specialist, Department of Plant Biology at Rutgers The School of Environmental and Biological Sciences are conducting a survey to assess weed pressure and management strategies. This research is conducted through an anonymous 23 question online survey. The survey should take less than 10 minutes to complete. Anyone who is certified organic, transitioning to certified organic or uses organic production practices is eligible to complete the survey. Results will be used to assess programmatic impacts and develop future outreach efforts. This survey will open from March 2018 to April 2018.
To access the survey please click HERE!
If you have any questions about the study or study procedures, you may contact myself at 930 Spruce Street, Trenton, NJ 08648 or Melendez@njaes.rutgers.edu or 609-989-6830.
In the spring of 2017, vegetable and field crop entomologists of the Northeast States were surveyed for a current snapshot of what they considered to be 'hot-topic', or, critical insect (and slug) pests in their state or region.  The responding states included New Hampshire, Connecticut, New York, Pennsylvania, New Jersey, Maryland, Virginia and West Virginia.   The results of the survey, including both native and invasive pests, are listed in the accompanying table. [Read more…]