We're pleased to welcome world-renowned Clark Smith for a 2-day workshop at the Rutgers EcoComplex, May 20 and May 21, 2019.
See event flyer below: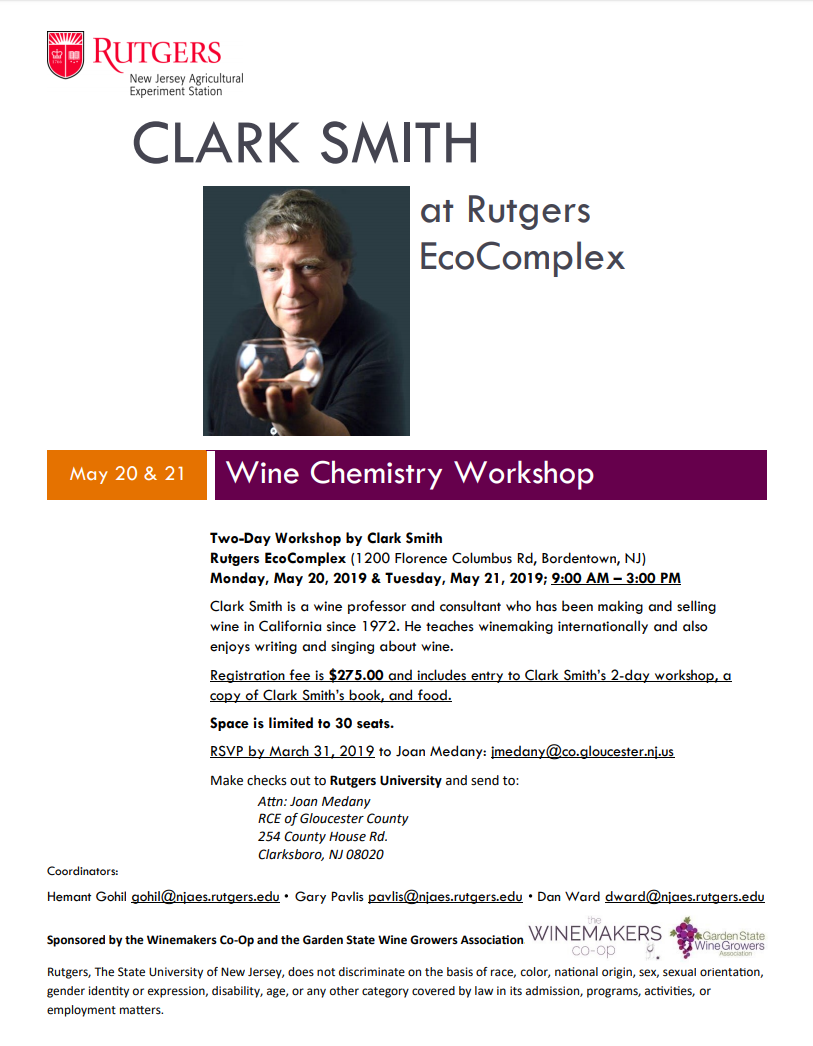 Please register for the upcoming Wine Chemistry Workshop by sending the registration fee of $275.00 per person. Make checks out to Rutgers University and send to: Attn: Joan Medany, RCE of Gloucester County, 254 County House Rd., Clarksboro, NJ 08020.
Upon registration, you will receive a copy of Clark Smith's book. (He would like attendees to read the book prior to attending, so we recommend registering early for ample time to read.)
Contact Hemant Gohil at gohil@njaes.rutgers.edu with questions.