Ask the Ag Agent was created when COVID-19 forced a new normal in communications nationwide. Rutgers Cooperative Extension Agricultural Agents working with "Ask the Ag Agent" education and outreach are c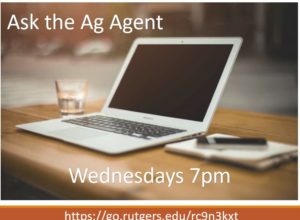 ommitted to the agriculture industry and all interested in growing plants, raising livestock and essential resources related to agriculture. The program now features a new Ask the Ag Agent website with more information.
Farmers and others are welcome to join a weekly teleconference each Wednesday night from 7:00pm-8:00pm. Weekly events are hosted by Rutgers Cooperative Extension Agricultural Agents working with the farming industry.
This call-in/WebEx event features updates on farm management, crop conditions, farm industry observations, agricultural agency programs and other topics discussed by farmers, agricultural agents and other agricultural service providers.
Hosted by Bill Bamka, Stephen Komar, Michelle Infante-Casella and Meredith Melendez, this weekly communication provides a forum for discussion for farmers and all involved in NJ agriculture. Agricultural agency personnel, non-profit organizations and others have participated and added additional discussion with farmers.
This event and other events hosted by Rutgers Cooperative Extension can be found on the Rutgers NJAES Events website.
To join the "Ask the Ag Agent" forum each week on a computer/tablet/smartphone via the WebEx Videoconference:
Use the URL: https://go.rutgers.edu/rc9n3kxt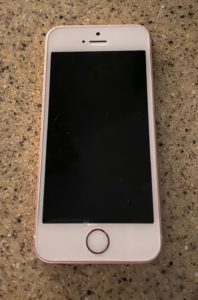 To join the "Ask the Ag Agent" each week on the Phone:
Call: (650)-429-3300
Access Code: 799-743-872 # followed by #