Each year for the New Jersey Vegetable Meeting, Rutgers Cooperative Extension publishes a proceedings book with summaries of presentations given during the educational sessions. The 2021 proceedings book is now posted on the Rutgers Vegetable Online Resources webpage. All proceedings books dating back to 2009 are also archived on this site and can be found by scrolling down to the bottom left corner of the webpage.

The 2021 Proceedings Book is dedicated in the memory of William Roberts who passed away on May 21, 2020 at the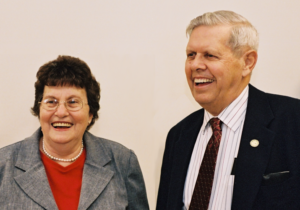 age of 88. After completing his college degree at Rutgers, Bill served our country in the military until 1955 where he earned the rank of First Lieutenant. He then returned to Rutgers, Cook College, to teach and later became an Extension Specialist in Agricultural Engineering. Early in his career, he invented the air-inflated, double-layer polyethylene film system for covering the roof of a greenhouse. Today, approximately 65 percent of all commercial greenhouses in the United States use the air-inflated system. This innovation won Bill many awards and tremendous gratitude from the industry. On a personal note, Bill was most known for his tremendous faith and love for family; especially wife Dottie. For more information about Bill Roberts, please see the beginning pages of the proceedings book for 2021.

We hope you will take the time to read the summaries included in the 2021 proceedings book. Robin Brumfield, Rutgers Extension Specialist in Agricultural Economics, recommends that anyone participating in the "Know Your Numbers, Know Your Options" morning and afternoon sessions on Monday, February 22nd, utilize her proceedings summaries on pages 19-25 (morning session) and pages 42-47 (afternoon session) while attending.

Also of interest – to obtain an online copy the 2020-2021 Commercial Vegetable Production Recommendations Guide a free download is available on the Rutgers NJAES Publications website. The guide is the same as in 2020 and a "critical updates" document is also available online for changes – mainly pesticide recommendations updates.