The 2020 Grape Expectations Symposium will be held on Saturday, February 29, 2020 at the Forsgate Country Club, 375 Forsgate Drive, Monroe Township, NJ, 08831. The daylong seminar includes a series of lectures given by professionals in viticulture (grape growing), enology (winemaking), and marketing. Lectures are designed to present new and relevant information to professionals and amateurs involved with any aspect of grape growing or the wine industry.
NON-VENDORS: The brochure is below (includes program agenda and registration slip).
VENDORS: Please reach out to Gary Pavlis at Pavlis@njaes.rutgers.edu or 609-625-0056.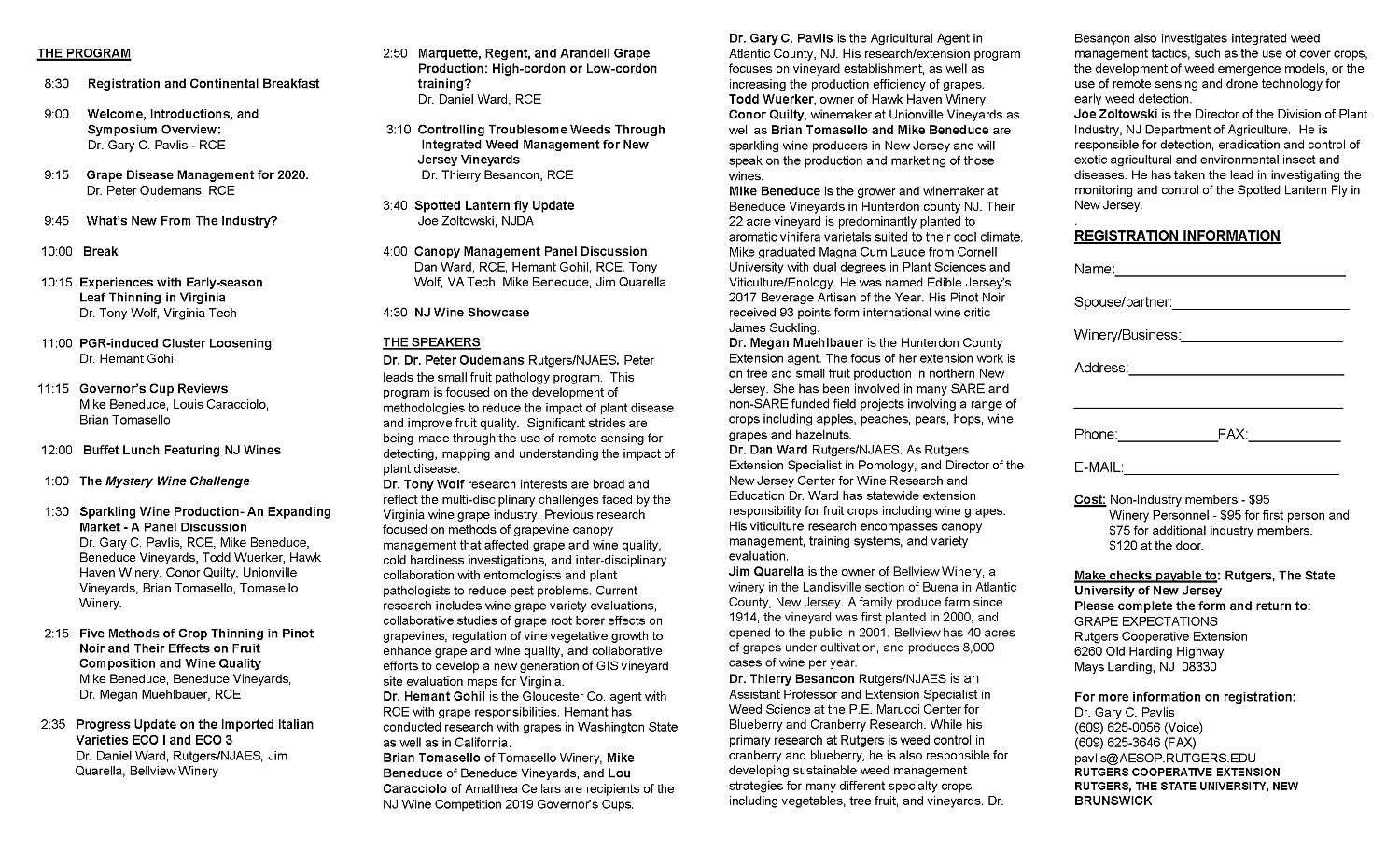 If you have any questions about the seminar, please contact Dr. Gary Pavlis, at Pavlis@njaes.rutgers.edu or call 609-625-0056.