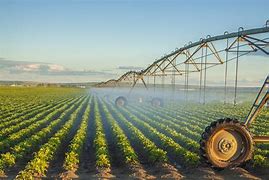 Governor Murphy signed The Permit Extension Act (A3919/S2346) this week, which extends certain permits during the COVID-19 emergency. Agricultural Certifications issued by the DEP are included in this extension, so any Agricultural Certification which expired on or after March 9, 2020 will be extended.
Any complete new, renewal or modification application already submitted to the DEP will continue to be reviewed and issued for the full five-year term.
Any Certification holder who received the first renewal reminder which contained the pre-filled application form does not need to do anything at this time. The DEP will forward you a new pre-filled application once the extension period is over.
"COVID-19 extension period" means the period beginning March 9, 2020 and continuing for as long as a public health emergency, pursuant to the "Emergency Health Powers Act," P.L.2005, c.222 (C.26:13-1 et seq.), or a state of emergency, pursuant to P.L.1942, c. 251 (C.App.A.9-33 et seq.), or both, that has been declared by the Governor in response to COVID-19, is in effect.
Please be advised that annual water diversion reports were required to be submitted to the DEP by February 28, 2020 and are not extended due to the passage of this Bill. The DEP is issuing reminders to those who failed to submit this information in accordance with their Certification. Continue to log diversion amounts and submit your reports in accordance with the deadlines in your Certification.
Rutgers Cooperative Extension is working very closely with the DEP's Bureau of Water Allocation & Well Permitting to resolve any ongoing issues and concerns. The Bureau is aware that many renewal applications are awaiting the Ag Agent review and signature. With the extension act, these renewal applications are being extended as mentioned above.
Some RCE Offices remain closed or with minimal access at this time. Call your local Rutgers Cooperative Extension office for specific information. In addition, during the month of July, staff in the NJ Department of Agriculture and the NJ DEP personnel are furloughed, and response times will be slowed, so please be patient during these challenging times.