Rutgers Cooperative Extension continues its Ultra-Niche Crop Series with the upcoming workshop "Farming Roselle." This workshop, the ninth class in the Ultra-Niche educational series for farmers seeking new crop opportunities, will be held on Tuesday, January 23, 2018 from 5:30 to 8 p.m., at the Rutgers Eco Complex in Bordentown, New Jersey.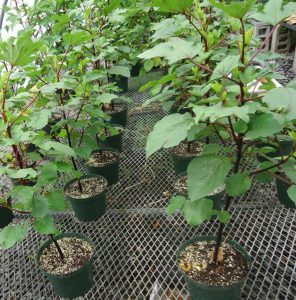 This workshop will feature a 20-minute "Virtual Field Trip" video on the production and marketing of roselle. In this session, farmers will learn how to grow, market and sell roselle and other ethnic crops and how to make practical decisions on marketing and crop production. This potentially lucrative market for farmers will require a marketing plan to determine what buyers want. Dr. Ramu Govindasamy, Extension Specialist from Rutgers University, will present on marketing ethnic crops and Dr. Albert Ayeni, Ethnic Crop Specialist at Rutgers University, will be answering questions related to crop production of roselle.
Participants at the Farming Roselle class will be led through worksheets to help them determine whether or not growing this crop is right for them, their acreage, and their situation. The cost for this workshop is $20 and includes a dinner at 5:30 p.m., followed by the program at 6 p.m. Additionally, pesticide recertification credits are available:
1A (Ag plant) 3 credits
PP2 (Private Applicator) 3 credits
For more information, contact Jenny Carleo at (609) 465-5115 or email Jennifer Matthews at JLM479@njaes.rutgers.edu.
To register by January 19, 2018, go to Eventbrite: https://rutgerscmcag.eventbrite.com
To find out more about the Rutgers Ultra-Niche Crops Project, please go to https://njaes.rutgers.edu/ultra-niche-crops/.