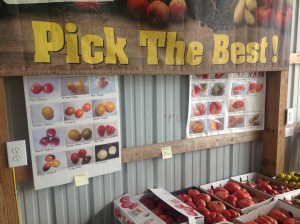 NJAES has a new program dedicated to risk management for Agritourism and Direct Marketing. Risk management tools aimed at addressing the following issues can be found our new Extension Training For Agritourism Development website.
Minimizing farm safety risks
Managing liability
Mitigating financial risk through enterprise budgeting
Improving marketing strategies
Educational videos, enterprise budgets, fact sheets and assessment checklists are some of the helpful tools you will find.