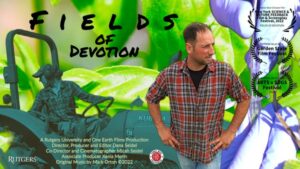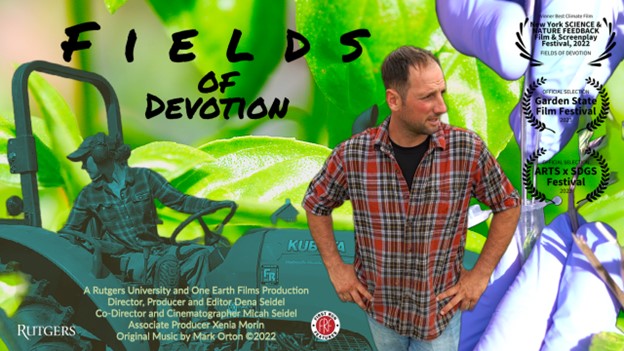 Fields of Devotion (30 minutes) features New Jersey farmers and Rutgers scientists partnering to develop climate resilient and disease resistant food crops to empower growers.
Discussion with the featured farmers and scientists immediately following screening.
Watch the Fields of Devotion trailer by clicking here.
Event description: Small family farms in New Jersey are racing against climate change. Unpredictable weather and new diseases are threatening the very crops they depend upon.  Fields of Devotion follows the decade long partnership between Rutgers plant biologists, the New Jersey Agricultural Experiment Station (NJAES), and New Jersey herb farmers who together developed lines of sweet basil resistant to downy mildew, a devastating disease destroying Ocimum species around the world.
Building upon more than a century of Rutgers' support for New Jersey growers, Fields of Devotion is told from the perspective of the farmers and graduate science students who together help realize Rutgers land grant mission of community engagement and academic excellence.
For those attending the New Jersey Vegetable Growers Association (NJ-VGA) or the New Jersey Department of Agriculture's (NJDA) 2023 Annual Meeting we cordially invite you to please join us this February 7th at 3:30 pm in Wildwood Rooms 8 and 9.
Contact: Andy Wyenandt, Extension Specialist in Vegetable Pathology, Rutgers University
email: wyenandt@njaes.rutgers.edu