Despite the many challenges 2020 has thrown at all of us, Rutgers Cooperative Extension's Department of Agriculture and Natural Resources has been successful in filling two positions vital to NJ's commercial agriculture industries. While these positions are located in Burlington and Salem Counties respectively, they greatly enhance our regional and statewide expertise and outreach resources.
As of September 1, Kate L. Brown joined us as a Program Associate II working in Burlington County under the supervision of County Agent II and CEDH Bill Bamka. Kate's focus within the county and regionally will be in commercial crop production – including field, forage, and vegetable production – along with integrated crop management. Kate has also agreed to lead the Department's Farm Safety and Health Working Group.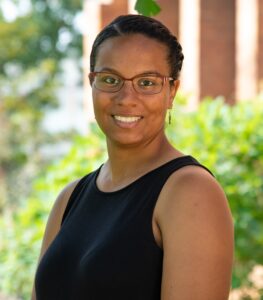 Kate comes to us with a BS in Plant Science from Rutgers (2018) and an anticipated MS in Horticulture from Cornell University (Dec. 2020). She has four years of student research experience here in NJ, working alongside Ed Dager, Jack Rabin, Abbot Lee, and Peter Oudemans, setting up demonstration plots, IPM scouting, and producing educational videos and publications focusing on sustainable agricultural practices.
As an undergraduate here at Rutgers, she was the founding captain of the RU Equestrian Team (dressage) 2013-2017 and a former George H. Cook Scholar (2017).
Please reach out to Kate by calling the RCE Office in Burlington County at 609-265-5050 or via her email address, kbrown@njaes.rutgers.edu.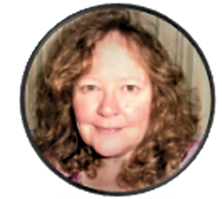 A month later, on October 1, Melissa Bravo joined us as our newest County Agent III, Assistant Professor in Salem County, filling a two-year vacancy. Melissa's focus areas will include field and forage (grain) crops production; livestock and animal agriculture; pasture management; and animal waste management.
Over the past eight years as a technical service provider and regulatory weed specialist located in northern Pennsylvania, Melissa's focus areas have been livestock forage quality & nutrient management, pesticide application, best management practices and pest management control in row crops and forages. Prior to that, she served for seven years as the interim program manager for the Pennsylvania Department of Agriculture's federal noxious weed eradication programs.
"Over the months ahead in preparation for the spring planting season, I would like to connect and get to know your farming and agriculture business operations," Melissa added. "I look forward to discussing three-year crop rotation histories, current crop status, plans for 2021, and learning about past, present and future weed, fertility and pest issues of concern in row crop, forages and pastures. This information will assist me in building out my work plan for 2021."
Melissa comes to us with a BS in Large Animal Production, veterinary track for swine, beef, and sheep production, with an equine minor from Delaware Valley University in Doylestown, PA. She obtained her MS in Weed Science at Penn State in 2002, has held the certification in PA for 20 years as a certified crop adviser, and has been an agricultural contributor for American Bee Journal, Lancaster Farming, Progressive Cattle, and Hay and Forage Grower.
Please reach out to Melissa by calling the RCE office in Salem County, 856-769-0090 or sending her a message via her email address, melissa.bravo@rutgers.edu.
Rutgers Cooperative Extension faculty and staff activities and in-person programming remain limited due to the continuing pandemic, https://njaes.rutgers.edu/covid-19/rce-operating-status.php.