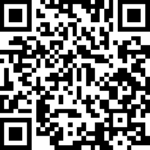 Go to:  https://go.rutgers.edu/unlavof5 or use the QR code for details and registration.
This annual event is brought to you by Rutgers Cooperative Extension of Middlesex, Monmouth, Mercer, Burlington, Ocean & Somerset Counties.
Seminar topics will benefit those who work in grounds maintenance including school board members, maintenance supervisors, employees of highways, parks, cemeteries, industrial grounds, lawn & home ground services, garden center and nurserymen operators.
2:05–2:35pm Pesticide Safety & IPM Program Update
2:40–3:10pm Weed Management Updates for Landscape Turf
3:15–3:45pm Using Growing Degree Day Models as Part of Your IPM Program
3:50–4:20pm Effects of Climate on Soil Nutrients, pH, & Organic Matter
4:25–4:55pm Spotted Lanternfly Monitoring & Control
5:00–5:30pm Sustainable Landscape Plants for Your IPM Program
5:30pm Closing Remarks
Pesticide Recertification Credits Available

CATEGORY
#Units
Core (Basic Safety and Handling)
1
1A (Agricultural Plant)
3
3A (Ornamentals)
1
3B (Turf)
2
6B (Right-A-Way)
2
8C (Campground)
2
9 (Regulatory)
1
PP2 (Private Applicator Category)
3